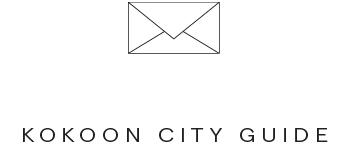 MUNICH
Photography: Katarina Sopčić
MUNICH
Join the young German artist, Alina Grasmann, in Munich, who knows every spot worth visiting in the city with that 'big village feel'.
What makes Munich so special?
Munich has the reputation of being the most Nothern city of Italy. There are between 400 and 500 Italian restaurants, which is more than in Siena and Florence... combined! This little 'fun fact' describes the lifestyle of the people of Munich quite well. As soon as the first rays of sun come out in spring, people hurry out to enjoy 'la dolce vita' and drink cappuccino and Aperol Spritz at the cafés. I always have this Italy-feeling, when I walk down Blutenburgstraße (Neuhausen) or passing Baldeplatz or Gärtnerplatz (Glockenbachviertel). The special thing about Munich is how it is located. The city is surrounded by beautiful nature. Drive south, about 30-60 minutes, and you'll reach the mountains, come upon beautiful lakes and feel like on vacation.
This landscape in the foothills of the Alps has already inspired the artist group 'Blaue Reiter' (among others Kandinsky, Münter, Marc) and made them stay. Today you can see their paintings in various museums around Munich. Combine with a trip to Lake Starnberg or the Kochelsee.
For me the most interesting museum in the Munich area is Das Maximum Foundation in Traunreuth, which houses a part of the collection owned by art collector and gallery owner Heiner Friedrich. Here you will find works by artists like Dan Flavin, Walter de Maria or Gerhard Richter. It's quite likely that you will not find many other visitors and you'll be able to experience the art and the special place in peace. Friedrich is also co-founder of the Dia Art Foundation whose beautiful museum Dia: Beacon (Beacon, New York) had a big impact on my last series West of Eden.
But nature can't only be experienced outside the city. Munich has many green areas and parks. The English Garden is one of the largest parks in the world, and every summer all kinds of people gather here to float in the water of Eisbach, sunbathe or just watch the Eisbach surfers. The river Isar also flows through Munich and invites you to swim, picnic or go for a walk.
Sylvensteinspeicher near Lenggries and the Walchensee
The Buchheim Museum der Phantasie // Am Hirschgarten 1
Franz Marc Museum // Mittenwalder Str. 50 // Kochel am See
Gabriele Münter House // Kottmüllerallee 6 // Murnau
Das Maximum // Fridtjof Nansen str. 16
Where should you stay?
After growing up in Munich and never having been here on vacation, I find it hard to recommend boarding houses or hotels. But there is one very nice hotel, the Hotel Mariandl, in the center of Munich. Do not expect flat-screen televisions or elevators there, but enjoy the charm of the listed Belle Epoque house. Once a year, the hotel invites young artists to install art in their guestrooms as part of the art project Zimmer frei.
Hotel Mariandl // Goethestrasse 51
Must-sees?
Of course, you can do all the things you find in the guidebooks - listen to the carillon at the town hall, visit Frauenkirche and Deutsches Museum. But I think Munich offers much more than these typical tourist attractions.
If you are interested in art and culture you should not miss the Pinakotheken, the Haus der Kunst and the Museum Brandhorst. It's also worth seeing the Glyptothek at Königsplatz. Often you can enjoy concerts there and it's generally a pleasant place to spend your after-work summer nights. Recently my good friend Kata, who's a photographer, even told me that there are people coming together to dance tango on some evenings - and everyone is welcome to try it.
Pinakothek der Moderne // Barer Str. 40
Haus der Kunst // Prinzregnstrasse 1
Museum Brandhorst // Theresienstrasse 35
Best places to eat?
My absolute favourite restaurant is Prince Myshkin. They offer an upscale vegetarian cuisine in a very nice ambience. Definitely try their mixed starter plate - taste explosion! Of course, visits to the countless beer gardens are classic and always beautiful. Especially nice is the one at Wiener Platz with the typical chestnut trees and the Bavaria beer garden at Schwanthalerhöhe. A Bavarian specialty that you should try here is Obatzda, a cheese dish, that you eat with a pretzel.
When it comes to food, I should also mention the Viktualienmarkt. It invites you to do your weekly grocery shopping as well as enjoy some snacks. A special booth is the potato place Caspar Plautz. With a lot of creativity and love, the two young men bring a breath of fresh air to this traditional old marketplace.
Prince Myshkin // Hackenstrasse 2
Hofbräukeller (Biergarten) am Wiener Platz // Innere Wiener Straße 19
Wirtshaus am Bavariapark // Theresienhöhe 15
Caspar Plautz // Viktualienmarkt Abt III, Stand 38
Great spots for a break?
There are some great spots in Munich because of the variety of green areas. But my favorite places are the Rosengarten and the Quartierplatz Theresienhöhe. The rose garden is slightly hidden along the banks of the Isar River near Kolumbusplatz and especially in the summer months when everything is blooming and smelling it is a pleasant and colourful retreat. The Quartierplatz Theresienhöhe is located just behind my studio and was designed by the architect Catherine Venart and the artist Rosemarie Trockel (Cologne, Germany). The concept here is a playable landscape architecture that attracts both young and old
Quartierplatz Theresienhöhe, Max Hirschberg-Weg 5
Rosengarten // munichbeergardens.com/Rosengarten
Best shops?
I love walking around the area surrounding the central station. I prefer to do my weekly grocery shopping in the multicultural Landwehrstraße with the countless Turkish and Arab supermarkets and cheesy little shops between casinos and sex shops. At this point I should also mention the neighbourhood project Hofflohmärkte. From spring till autumn, flea markets take place every weekend in the backyards of the houses, where people can sell their stuff – every week in a different neighbourhood.
If you're walking around Glockenbachviertel, you'll come across many small and nice shops and cafés. Make sure to pass by Shrn (SoHotRightNow), which is a core skate shop from skaters for skaters and for everyone else. It's always a good place to hang out.
Shrn // Klenzestraße 16
Insider tips to the city?
When I studied at the academy of fine arts, I fell in love with the beautiful garden there. Although the academy building is very centrally located between Schwabing and Maxvorstadt, the garden in the back is always quiet and a bit enchanted. It's the perfect place to take a break with a good book. During the annual exhibition in July, the garden is full of life and you can also see some of the artworks outside, listen to concerts or just chill out.
If you are looking for a cosy bar you should go to Cucurucu, a place run by a few friends of mine, close to central station. They often host nice concerts with bands from all over the world and they also have a beautiful little garden where you can enjoy a sundowner. I like to come here after work to drink an Aperol Spritz. But also try the specialities of the house!'
Cucurucu // Elisenstraße 5