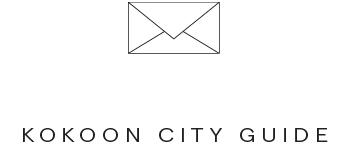 STOCKHOLM
STOCKHOLM
It's only 40 minutes away - from take-off in Copenhagen until you land in the capital of Sweden, Stockholm. A foreign, still well-known city filled with inspiration and adventure. Maj Henriques, owner of the graphic agency Creative Notes, guides you to the perfect stay in Stockholm.
What makes Stockholm so special?
Stockholm is a lovely city to visit because it's easy to command. To a Scandinavian it'll feel familiar yet different. You get inspired when you travel and experience new places, you open your senses in new ways. The last couple of years the food scene has become a lot more interesting, but also in regard to fashion the people of Stockholm are consistent and great at coming up with engaging concepts. Also, it's a very beautiful city fringed with the water and the small islands, that keep presenting new worlds.
Where should you stay?
A visit to the luxury hotel Ett Hem, designed by interior designer Ilse Crawford, is a stay few will regret. A wonderful oasis in the middle of the city. As a guest you check in to a constructed yet very real and exquisite experience. It feels like visiting a friend in Stockholm, who knows you really well and have guessed what you like to do, before you realize it yourself.
If you enjoy your dinner at the hotel, the staff will enquire where you like to dine. There are various private nooks and a refectory table, where you dine with other guests. They'll put on a Leonard Cohen record and get out drawing supplies for the kids. Luxury can turn tacky, but here it's personal and thoughtful.
What excites you the most staying at Ett Hem?
The smell is always delightful, and the interior is very well-chosen. Art, design, handicrafts – all is selected in a warm and inspiring fashion. The design of numerous hotels is almost dissociating, but here it's present and nice. Upon arrival you feel like exploring. And you'll find an astonishing level of detail. Especially the stuff, that normally would take a lifetime to collect. The bookcase in itself is absolutely fantastic and peculiar. Among other things you'll find a first edition of Carl Larson's Ett Hemm from 1899.
ETT HEM // SKÖLDUNGAGATAN 2
Describe a perfect day in Stockholm – from morning until night?
If you're lucky and staying at Ett Hem, I'll suggest you start with breakfast at the hotel. It's the kind of breakfast, you'll want to last forever. You go down to the kitchen, where the chefs potter around. It's so nice to sit there and be served cinnamon swirls and freshly squeezed mandarin juice served in vintage jugs. If you decide to eat outside the hotel, go visit Green Rabbit, the rye bread bakery of the Swedish chef Mathias Dahlgren – here they bake bread from all sorts of rye.
GREEN RABBIT // TEGNERGATAN 17
Afterwards go and explore the wonderful vintage stores. Stockholm has many nice old stores. Gems, that transports you back to another time. Violin shops, second-hand shops, vintage stores and bookshops.
SÖDERBOKHANDLEN, ANTIKVARIAT // GÖTGATAN 37
Stop by Snickarbackens Möbelmakeri & Brocante, run by a lovely elderly couple, who re-upholster furniture and sell the most beautiful old stuff. Modernity has a great selection of vintage designs from the fifties up until today. Primarily Nordic and Italian furniture classics, but you'll also find art, ceramic and textiles.
And of course, the interior store Svenskt Tenn, founded in the twenties by Estrid Ericson. Today Svenskt Tenn is known and loved for their colourful and imaginative wallpaper and textiles designed by Josef Frank. A must when in Stockholm.
SNICKARBACKENS MÖBELMAKERI & BROCANTE // SNICKARBACKEN 8
MODERNITY // SIBYLLEGATAN 6
SVESKT TENN // SRANDVÄGEN 5
Also remember to visit Ben Gorham's scent universe, where the perfumes carry the beautiful sonorous names like Baudelaire and Gypsy Water. And stop by the Swedish fashion brands Acne, Totême and Our Legacy – they are always worth a visit. If you're looking for a mix of brands drop by Mrs H that carry labels like Lemaire, Elizabeth and James and Proenza Schouler.
BYREDO // MÄSTER SAMUELSGATAN 6
ACNE // NORRMALMSTORG 2
TOTÊME // TEGNÉRGATAN 37 A
OUR LEGACY // JAKOBSBERGGATAN 11
MRS H // BIRGER JARLSGATAN 9
And then back to the hotel, put on a face mask and relax before dinner. At Ett Hem your dinner is accommodated to your wishes. All you need to do is sit down and be pampered. Actually, if you like, you are welcome to invite guests over for dinner. How great is that? And then off to bed wearing your Kokoon pyjamas.
If you're in Stockholm for several days or you get a bit kooky from staying at the hotel, the food scene is definitely worth checking out. At Speceriet your plate is filled with local produce made with love. It's cosy and unpretentious. Book a table at Babette and share one of their famous pizzas. And while you're there, go for a few of their smaller dishes. The level of ambition is high, and the menu often changes based on what's in season.
Next door you find Le Nom, which is headed by the chef Andreas Johansson and a representative of a modern, untraditional cuisine based on greens, the sea and meat.
SPECERIET // ARTILLERIGATAN 14
BABETTE // ROSLAGSGATAN 6
LE NOM // ROSLAGSGATAN 6
Best place for a break?
Stockholm has an amazing stone oven bakery called Fabrique. It's a chain of shops, you'll find scattered around the city. And a safe bet if you find yourself in need of a break. Great coffee and the most delicious pastry. Also visit the caramel store Pärlans Konfektyr, that sells heavenly homemade caramels. Here, you're served by girls wearing aprons, who wrap up the caramels beautifully. A fine gift idea.
FABRIQUE.SE
PÂRLANS KONFEKTYR // NYTORGSGATAN 38
What must you try before leaving?
A sail in the Stockholm skerries is a beautiful experience and leaves the sense of the city being situated on islands. The art scene is primarily represented by Moderna Museet's big collection of modern art, that ranges from Picasso to Louise Bourgeois, and Swedish artists like Vera Nilsson. Fotografiska offers you an insight into the art of photography through the lens of the biggest photographers. But also, the city's small galleries and artistic workshops offer unique cultural experiences.
MODERNA MUSEET // EXERCISPLAN 4
FOTOGRAFISKA // STADSGÅRDSHAMNEN 22
WETTERLING GALLERY // KUNGSTRÂDGÅRDEN 3
FÂRGFABRIKEN // LÖVHOLMSBRINKEN 1
WIP:STHLM // ÅRSTA SKOLGRÂND 14 BD
GALLERI CHARLOTTE LUND // JOHANESS PLAN 5